Hello!
I just wanna thank you all for 300 followers! Even though this is my first year on Newgrounds, you all have made it a wonderful experience! And honestly, I don't know where I would even be if it weren't for you all here on Newgrounds!
I also want to thank @ninjamuffin99, @PhantomArcade, and the others for hosting the Funkin' Animation Jam, which lead me to join this awesome community! Keep up the good work guys!
I would also like to sincerely thank all the friends that I have made in @Stanpai 's Newgrounds Festivals discord server for all their support throughout my creative journey this year! You guys are the best!
And now, here is my little art summary for 2021! Template by AsterianMonarch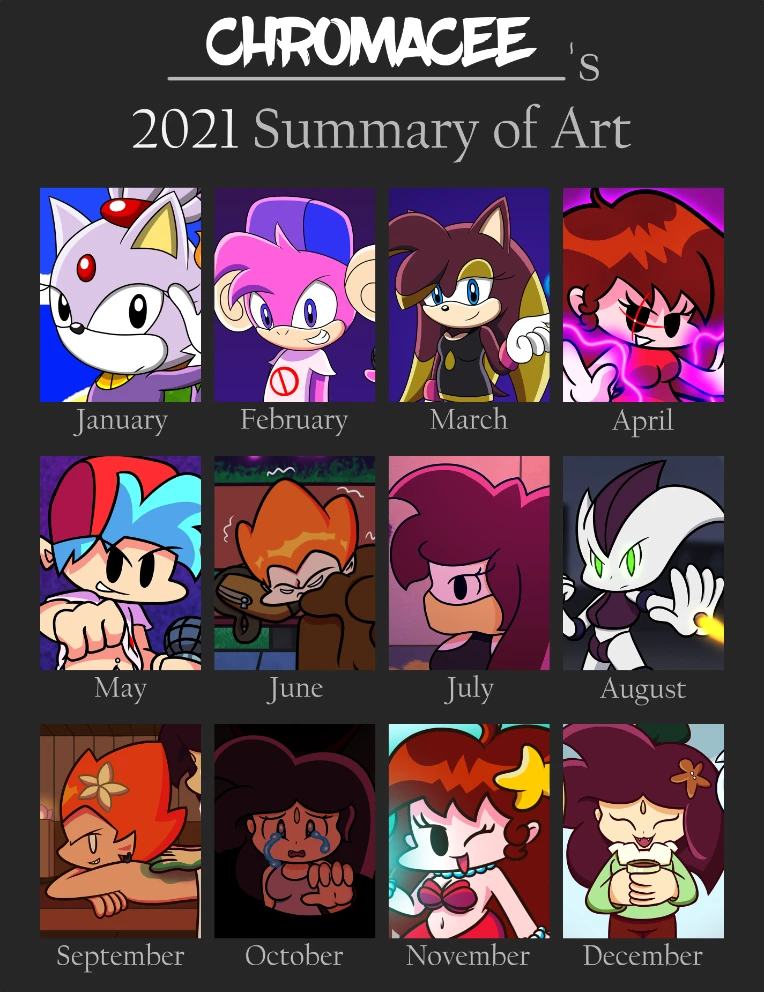 ---
Now before I go, here's a little secret for you all!
Once I hit 500 followers on Newgrounds, I will be launching a Patreon for those who want to financially support my work. Some of the perks I have planned include, but are not limited to:
Patron Discounts for Commissions
Downloadable CSP, PSD, and FLP files
POSSIBLY a patrons-only discord server
and most importantly, NSFW!
So as a result, only people who are 18 or older can join my Patreon once it comes out.
Anyway, that's all for now! Happy New Year and I hope you all have a wonderful 2022!